These potstickers were very tasty, and we gave them 4/5 stars. They were (not hugely) tastier than the frozen store-bought variety, but knowing exactly what is inside of them was a huge bonus.
The recipe is from thekitchen.com. Laurie is on a cabbage kick right now, and this recipe gave her a chance to pull a head of cabbage out of the refrigerator and get it chopped up (very finely with a cheese grater). A simpler alternative is store-bought cole slaw mix.
Funny that thekitchn.com shows prep time as 10 minutes. Seriously? Getting all these ingredients together and measured took way more time... maybe it was an hour+ before she could begin cooking. On the other hand, the effort resulted in at least 3 dozen potstickers. We consumed perhaps 5 each and the remainder were frozen for a couple of meals in the future.
Despite all the work, it looked like Laurie had a good time wrapping up these little morsels in the little (3 1/2 diameter) potsticker wrappers.
So, if cooking is your hobby and you enjoy your time in the kitchen, go for it.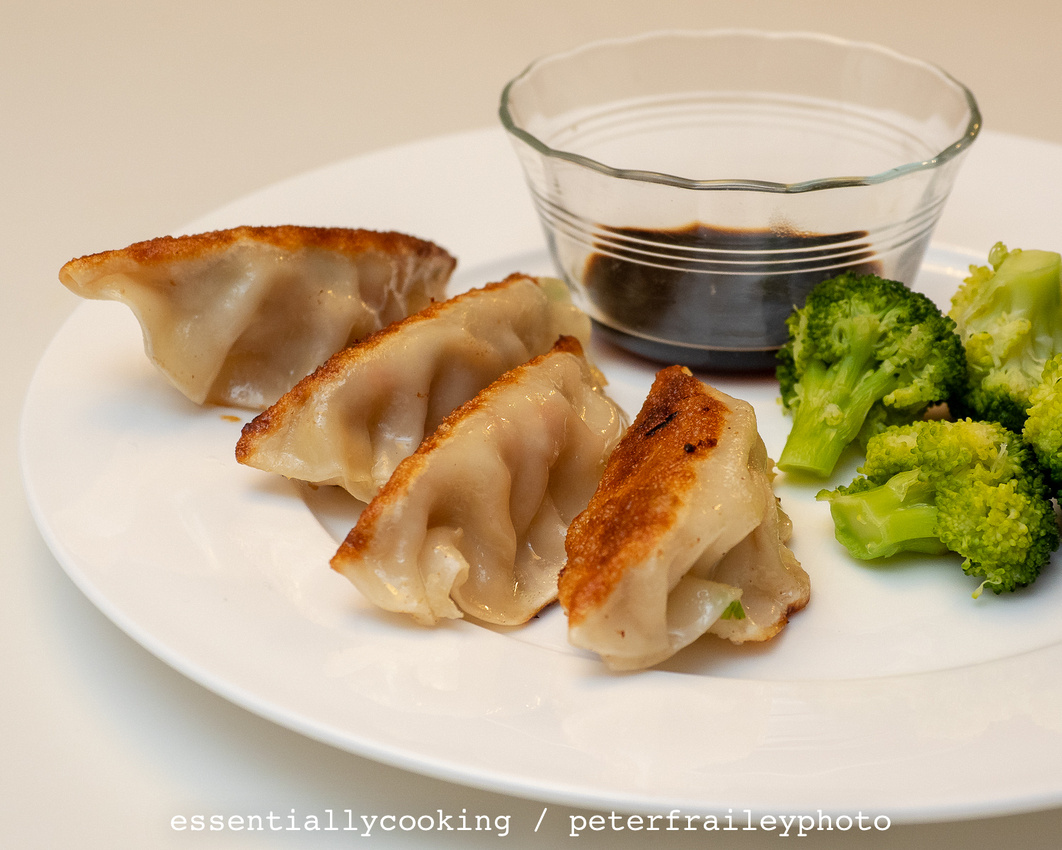 A few of the steps:
A cheese grater was used to get the cabbage really fine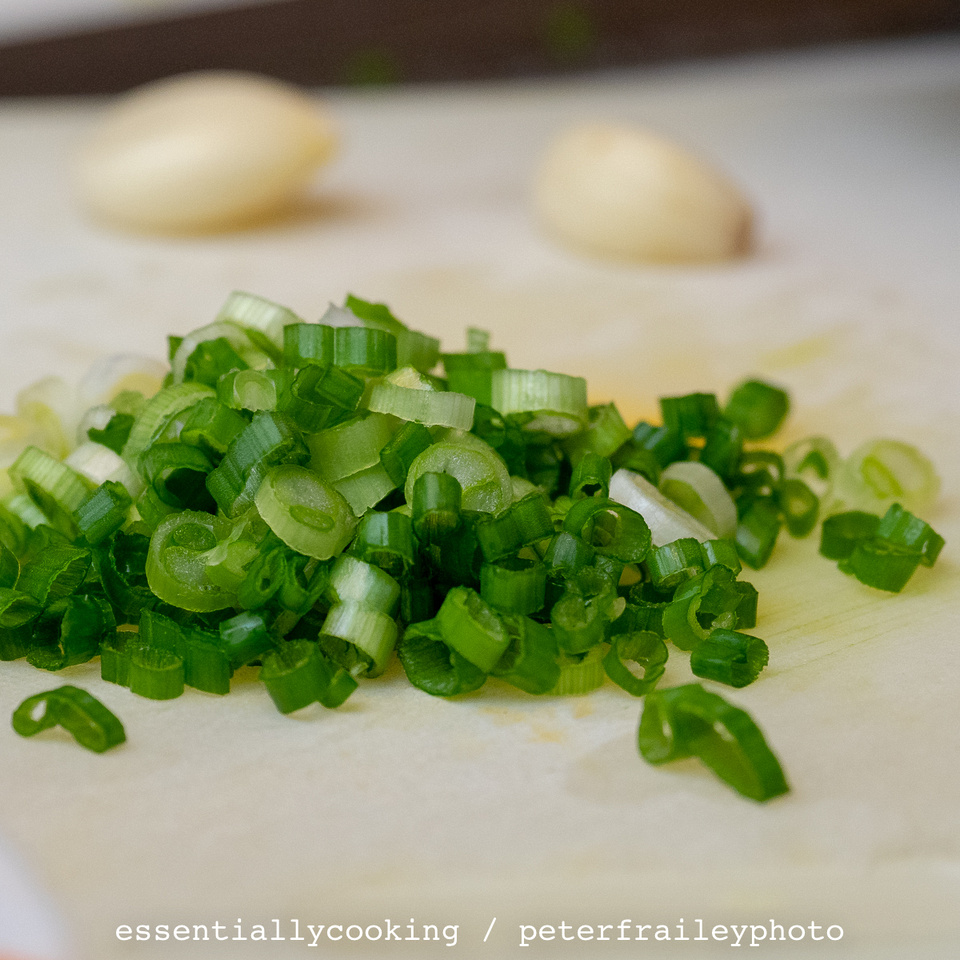 Shallots
Laurie chose to do 1/2 shredded carrots (with cheese grater) and 1/2 cabbage instead of all cabbage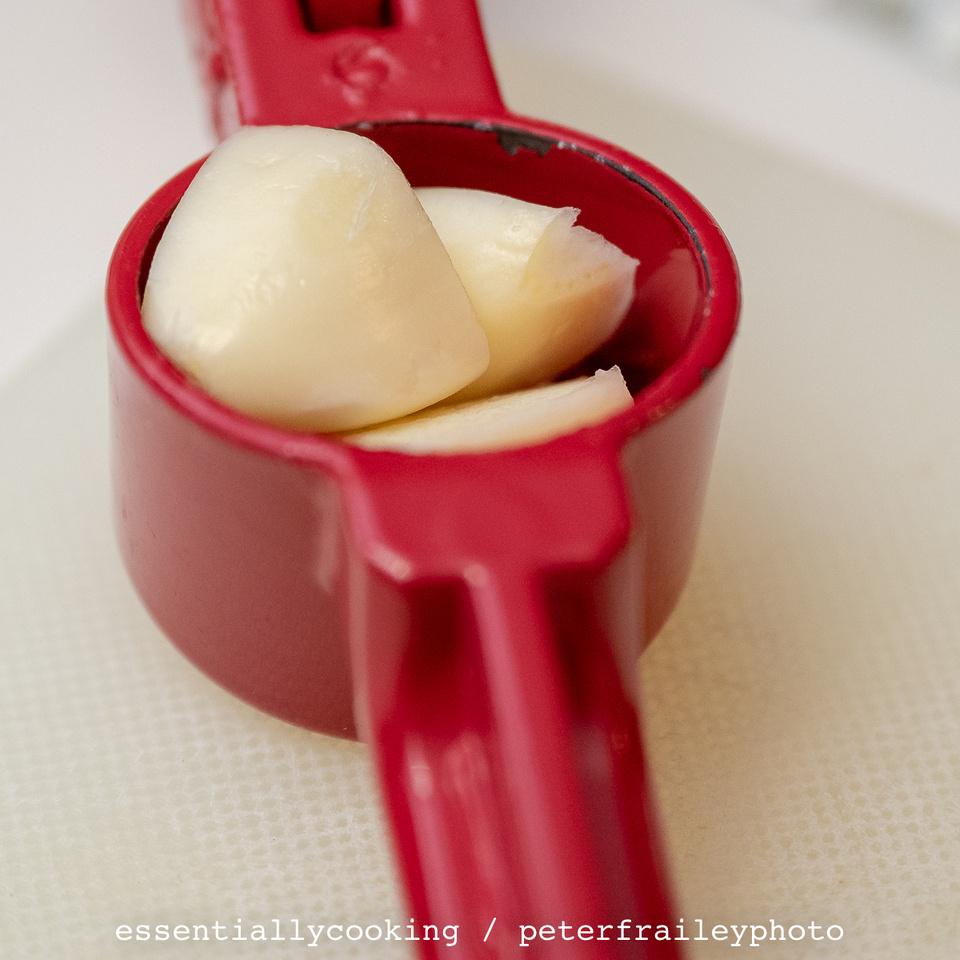 What would the recipe be without garlic

Egg mixture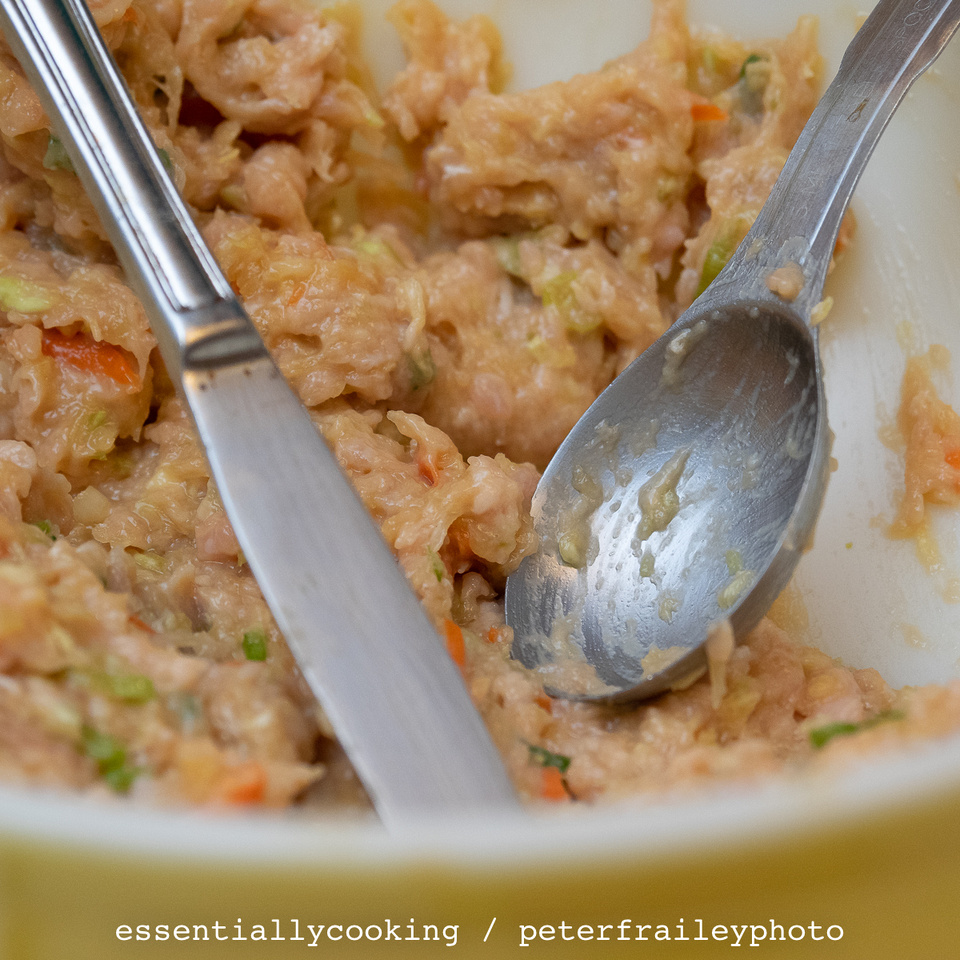 At this point all the ingredients have been mixed into the bowl

Potsticker wraps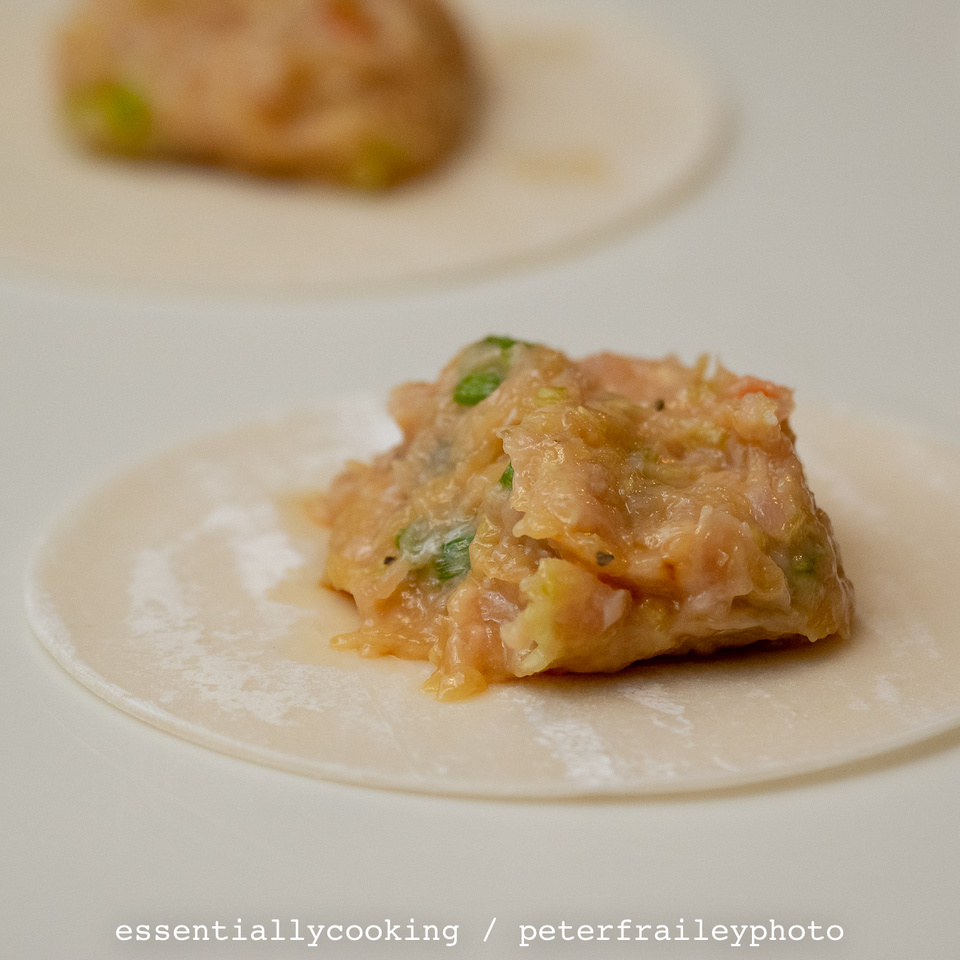 One serving of the mixture ready to be wrapped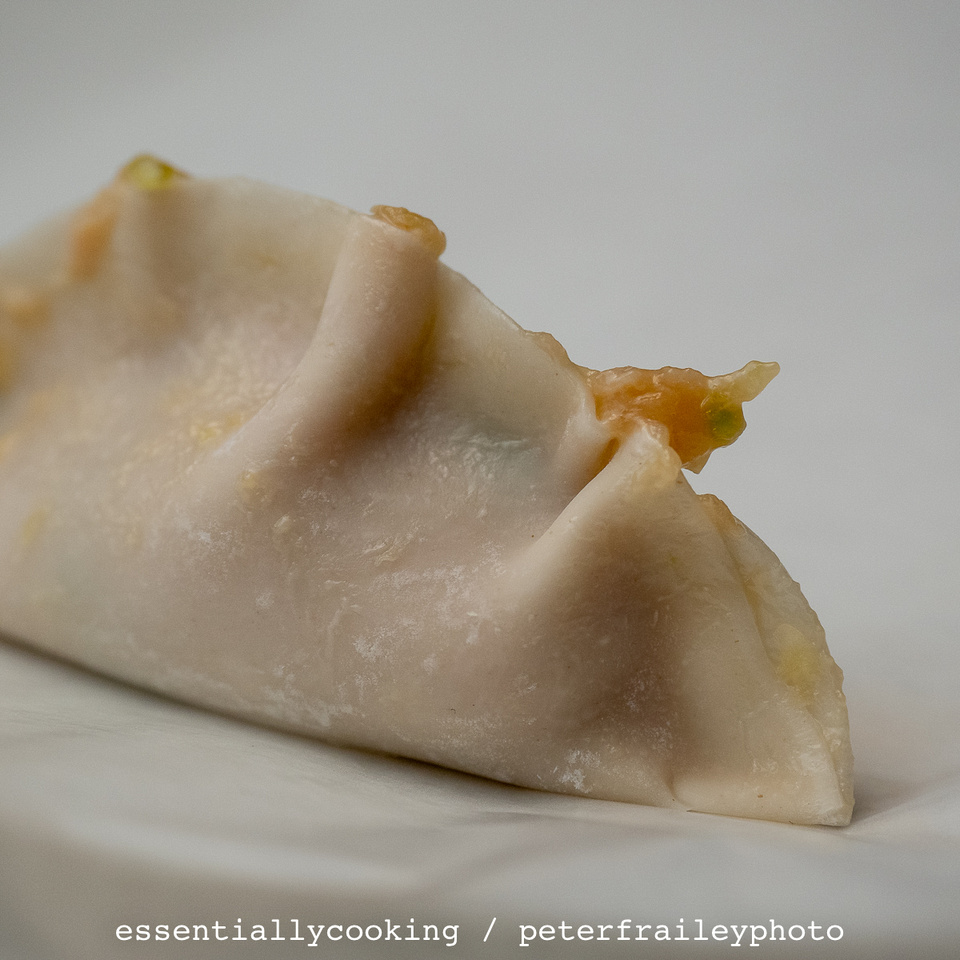 Pinching it all together is kind of fun. Very cute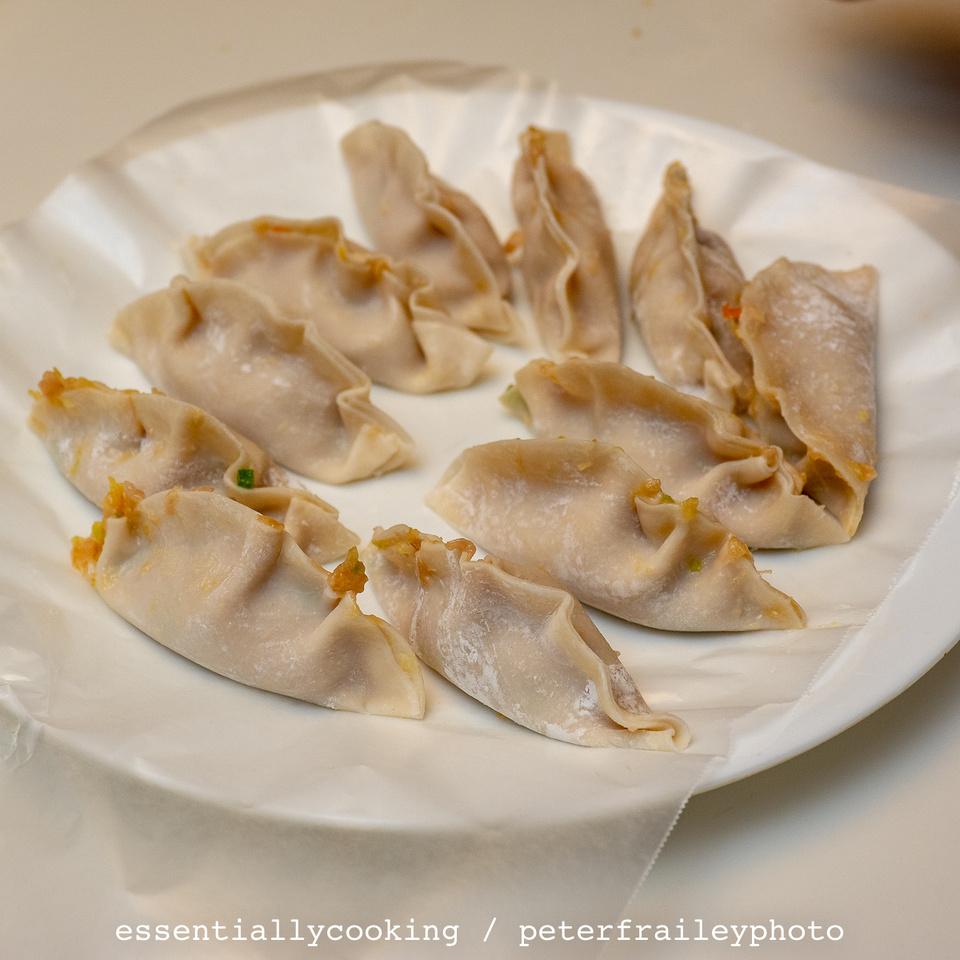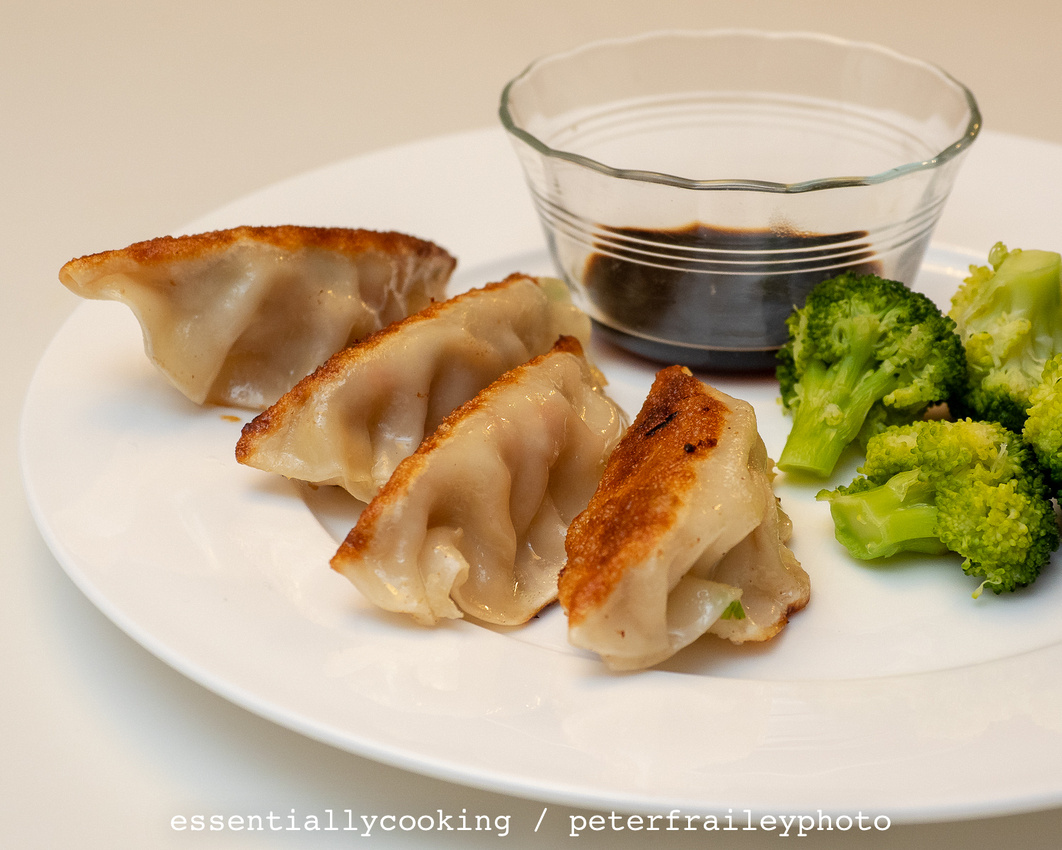 Finished potstickers served with soy sauce and steamed broccoli
What you need:
8 ounces finely shredded cabbage or coleslaw mix (about 3 packed cups)
1 teaspoon kosher salt
1 large egg
2 medium scallions, thinly sliced (about 1/4 cup)
2 tablespoons soy sauce
2 cloves garlic, minced
1/4 teaspoon freshly ground black pepper
1 pound ground chicken
1 (10- to 12-ounce) package round Asian dumpling wrappers (about 3 1/2 inches in diameter, sometimes labeled gyoza or potsticker wrappers)
1/2 cup vegetable oil, divided
1/4 cup soy sauce
3 tablespoons rice vinegar
1 medium scallion, thinly sliced
1 to 2 teaspoons chile-garlic sauce, such as sambal oelek (optional)
Laurie's suggestion:
Use 4 ounces of finely grated cabbage and 4 ounces of grated carrots. Use a cheese grater for both.
What to do: